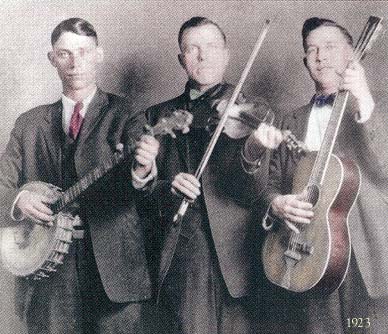 THE
BEST
OF
2008
...SO FAR


It seems that just about everyone is doing this lately but because i love lists! (and you can too!) i decided that i would make a short little top fifteen of the albums
that have gettin
g the most spins this year for me, and also because i'm out of my mind, i decided to not listen to any music for a week and sort of clear my head or something; and this is just a fun and exciting way to punish (or maybe reward) myself in this week of silence...i still have five days left to go....i'll try to keep it to albums that came out in 2008 but some of them aren't, like my number one pick...but we'll start at fifteen first...



15. Dengue Fever - Venus on Earth

This is a bit of a guilty pleasure considering that this album
is worlds worse (the lyrics!) than Dengue Fever's previous album, Escap
e from Dragon Hou
s
e, but it makes to the list because this band will always have
a special place in my heart (aw...) because
I spent a large p
art of my existence in Cambodia,
and this is the only band that I have been able to find so far that plays good Cambodian rock or even bad Cambodian rock for that matter. Makes me homesick, and I lov
e it. M
y Favourites: 'Seeing Hands', 'Sober Driver'



14. Coldplay - Viva la Vida or Death and All His Friends

I know, I know. But c'mon. Sure, we may have Brian
Eno
to thank for everything good and unexpected and loverly about this album but I really really do like this. Alot. And I will leave it at that, thank you very much. Leave me alone. My Favourites: 'Lost?', 'Lovers In Japan/Reign of Love'


13. Bodies of Water - Ears Will Pop & Eyes Will Blink

This came out last year, but I just somehow di
scovered them a few weeks ago and I have been listening to this a lot. The vast epic
-ness of
t
heir sound is amazing. With actually good, Christian-ish lyrics in the vein of Danielson, these guys seriously sing;
loud, and often very high. Like Ennio Morricone gave birth to Arcade Fire is the best way I have heard it described. It's p
rett
y fantastic and I am looking forward to their second album, A Certain Feeling, coming out in a few weeks.


12. Mystery Jets - Twenty One

This album, though the whole thing is very good,
makes the list because of its first two singles: 'Young Love' and 'Two Doors Down,' when I found
t
hese gu
ys (courtesy of Drowned in Sound) those two songs were pretty much on constant repeat and have wiggled their way into almost every single mix I have made since. A lot of fun, as
well as being very good. 'Flakes' pretty much rules as well.

11. Thomas Function - Celebration
Raven Sings the Blues
turned me onto thi
s albu
m (RStB's #1 pick for '08 thus far, though all of his picks are pretty incredible) and since th
en I have been really digging it. A lot. RStB summed it up best so I will just quote him: "
Exuberant cho
ruses, a penchant for 70's punk vocal inflections and downright catchiness are all in Thomas Fun
cti
on's corner. Mixing punk spirit with southern jangle-pop and blues into a tight squirming mess that tumbles out of your speakers in unabashed basement fervor." A-men.


10. Beach House - Devotion

Beach House's debut was one of my favo
urit
es from 2006, and their second has made me a bigger fan. The pure lushness and great feeling tha
t I
get from listening to this piece of amazing easily gets it on this list. This will probably climb eve
n higher by the end of this year. Love it. Pure love.



9. Cut/Copy - In Ghost Colours

This album is mostly just a heck-of-a-lot fun and I constan
tly find myself scrolling back to it on my iPod while listening to other albums. I wasn't blown a
way at first but slowly it has continued to climb higher and higher in my playlist. This album is ju
st really really good and fun and altogether agreeable (and I mean that in the best way possible). Great tunes. My Favourites: 'Feel the Love', 'Lights & Music'



8. King Khan & the Shrines - The Supreme Genius of...
I love this guy. He is totally out of his mind and I am hoping to catch him in concert very soon. Check it out. This compilation gatheri
ng t
h
e King's
work from the past couple of years is: Pure auditory explosion. Zing!




7. Paavoharju - Laulu Laakson Kukista

I don't really know much about Paavoharju except that they are from Finland, they are Christians, and this album is one of the most beautiful/terrifying listens I've had in awhile. Like a super amazing and scary A.M. radio
stat
ion. Gorilla vs. Bear (via RStB, thanks o
nce again) introduced me to this...woah. Great album art too...



6. Girl Talk - Feed the Animals

This album is pure summer. And there are so many amazing moments scattered throughout the whole thing and, to top top it off, it was free! or whatever you wanted to pay. I didn't pay anything and then felt really guilty because this album is
w
holly glorious and infectious. My Favourite Moments: Lil Wayne, TI, and Sinead O'Connor on 'Play Your Part (Pt. 1), Tag Team and Big Country on 'Hands in the Air', and Roy Orbison a
nd Drama on 'In Step'



5. The Dodos - Visiter

People make the Animal Collective comparisons, which are justified I guess, but for me this album goes far beyond who these guys sound like. As cheesy and please-shoot-me-now as it may sound, the track 'Undeclared' totally bec
ame my anthem for a good two months before I finally grew the balls to talk to a girl (please-shoot-me-no
w...you are completely justified). But the whole album is great and is just about as engaging and full of surprises as can be, and its only two guys; which always gets points. My Favourites: 'Red and Purple, 'Undeclared'

4. Santogold - Santogold

Woo-hoo! I was first introduced to her as ,"an M.I.A. disciple...or something," which, though maybe kinda right (?), totally undersells the greatness of this debut. The beats, the variety, and her voice (great gol!) make this whole
albu
m a worthwhile investment. My Favourites: 'Lights Out', 'L.E.S. Artistes'


3. Frightened Rabbit - Midnight Organ Fight

This one is so high simply because it came totally out of left-field for me. I got it on a recommendation from a friend, who just told me, "I know you like The Twilight Sad, you should check these guys out." And thus.
The first day I got this album, I listened to it five times in a row; and I can't even really explain why I love
it so much (maybe it really is because I love The Twilight Sad and just Scottish accents in general), but the serious goodness of this record hit me hard and it hasn't really let up. My Favourites: 'Old Old Fashioned', 'Heads Roll Off'



2. Fleet Foxes - Sun Giant EP/Fleet Foxes
This came so close to grabbing the top spot....so close, and come end of the year it might. After being horribly let down by the 'wtf?!' nature of My Morning Jacket's Evil Urge's (I tried to like it...so hard), Fleet Foxes totally save
d my year. The sound that these west coast fellows make is incredible (hooray for the glorious return of four-part harmony!) and this album/EP have been on constant repeat since I got them. Choice listening, folks. And I know there has been tons of hype around these guy but, for once, they seriously deserve it. My Favourites: 'Your Protector', 'Mykonos'

1. Bon Iver - For Emma, Forever Ago

I know this also officially came out last year but nothing else has been getting as much of my time as this album. I won't go into the cabin-in-the-woods origin story, since we all know it by heart, but I have totally turned into a justin vernon whore and spend way too much time reading about/watching videos/anything in connection with gloriousness that is this album (speaking of videos...la blogotheque's take away show with bon iver is essential viewing...chills). This album, I don't even know, sunk into me so quickly that I wondered (cliche alert!) how I survived before it (and even though this entire album revolves around a painful break-up, this album has become connected, for me, with a new relationship (see The Dodos) with the greatest girl ever...so as sad as some of these lyrics are...it still makes me smile like a retard); so much emotion, so much atmosphere, and it always helps that the tunes are incredible as well. I'm pretty sure this will still be at the top for me come the end of the year; mostly because for me this album is all the greatness and love that I have for my novia (feel free to vom in your mouth if you like), despite it being about the opposite of that. Funny how that worked out, but the tunes seriously are amazing. My Favourites: The whole thing...nice.

So yes, that is what I love this year. They're are a lot more that didn't make this list (sorry No Age, Plants and Animals, Quiet Village, Vivian Girls, and Robyn) but the year is only half over and I'm sure this list will look pretty different come the end of December...so til then, I guess.
peace
the baron